The challenge:
In banks and insurance companies, the business processes are undergoing more radical changes than ever, due to the changes that are brought by digitalization and cross-linking: The creation of effective solutions for Treasury and Loans by using the combination of modern user interfaces (either connection to web-based preliminary systems or SAP Fiori) result in tremendous challenges for financial institutes.
SAP has recently offered a complete solution for complex structured loans, as an Add-On to SAP Loans Management. The product SAP Complex Loans convinces not only by its modern user interface in SAP Fiori, but also provides a large number of new functionalities, master data, sets of rules, business transactions and the facilitation of recording data. Thanks to our implementation partnership, ponturo consulting AG has extensive knowledge of this newly developed product und can advise you with all questions regarding this topic.
Your ponturo benefits:
We have a wide experience in implementing new or re-designing existing SAP solutions for loans and collaterals.
We are approved SAP implementation partner for SAP S/4HANA Banking for Complex Loans – the modern SAP solution for structured financing (syndicated loans).
We have experts who are able to connect web-based Front-Office systems to SAP Loans via Enterprise Services.
We offer comprehensive knowledge of the data supply for analytical SAP solutions (Bank- and Insurance Analyzer).
We timely consider possibilities to integrate digital technologies, such as Blockchain or Machine Learning.
All consulting services at a glance

All consulting services at a glance

Project initialization
Project execution using classic and agile project methods
Consulting for processes and architecture by experienced consultants
Fit-Gap Analyses including prototyping
Functional and detailed design, including specifications of solutions for loans and collaterals
Connection of non-SAP systems via interfaces, WebServices or APIs
Implementation of modern FIORI user-interfaces incl. their connection to the CML- and CMS-Backend via Odata- or WebServices
Execution of tests, from developer to system integration tests, including subsequent support
Your ponturo contact:
Lutz Seger
Partner, CC Core Solutions
The challenge:
In the course of a continually increasing digitalization of the processes in the Finance and Insurance sector, the underlying systems and software components have to undergo fundamental changes, too, in order to meet the manifold requirements from the perspective of the market, clients and regulatory requirements. As a result, particularly the replacement of old software releases supported by modern system landscapes and architectures plays a large role. As a consequence, migration and replacement scenarios increasingly gain significance. Also due to the fact that SAP discontinues the maintenance of their SAP systems on 31.12.2025, the switch to SAP S/4HANA landscapes becomes necessary. In a SAP S/4HANA system landscape, Collaterals will only be administered in the CMS of the central SAP system environment. The former possibilities in the ERP system to administer Collaterals in CML or a CMS in a system landscape of its own are therefore eliminated. It is also crucial to consider the GDPR with its impact on the lifecycle of data and information.
Your ponturo benefits:
As a highly specialized consulting company for core banking applications in banks and insurance companies we have deep know-how of the affected data and structures in the modules SAP Business Partner, SAP Loans Management, SAP Collaterals Management, SAP Treasury and Risk Management, SAP Bank Customer Accounts and SAP Finance, incl. their legal retention period.
We have extended functional and technical expert knowledge from numerous SAP migrations and release changes of the SAP Banking modules.
As approved SAP partner we collaborate closely with SAP on release changes, migrations and implementation projects and utilize the latest developments and tools.
We have deep expert knowledge of SAP CML and CMS customizing and data mapping.
As approved SAP Partner we have a good and fast access to new developments and enhancements of the product SAP ILM.
All consulting services at a glance

All consulting services at a glance

Release change ERP2HANA
Migrations SAP Loans Management (FS CML) and SAP Collateral Management (FS CMS)
- Selection and evaluation of the best migration strategy under consideration of the
    SAP Roadmap
- Migration of existing collaterals into a S/4HANA CMS
- Application of 4 different migration methods:
   - ERP-system with CML Collaterals – without HANA DB
   - ERP-system with CML Collaterals (stand-alone server) – without HANA DB
   - ERP-system with CML Collaterals – with HANA DB
   - ERP-system with CML Collaterals (stand-alone server) – with HANA DB
- Individual solution for collaterals as a pure CML enhancement
Deleting and locking of personal data to implement the GDPR guidelines with SAP ILM
Your ponturo contact: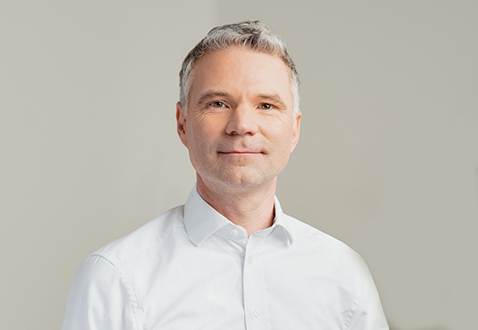 Peter Meyer
Partner, CC Core Solutions
The challenge:
Today more than ever, financial service providers and insurance companies have to be able to react to the continually changing legal and procedural requirements fast and efficiently. When customized and supported correctly, thanks to its fine granularity, the Sub-Ledger FAM can become a reliable source for the flow of information for Accounting and Regulatory Reporting data for diverse accounting principles (e.g. HGB, IAS39, IFRS9).
Your ponturo benefits:
We have many years of experience with the implementation and integration of SAP TRM, FAM and IHC.
Besides our SAP specific know-how we can also rely on excellent functional skills.
You benefit from our close contact to SAP.
All consulting services at a glance

All consulting services at a glance

Design of functional requirements and creation of data processing concepts
Architecture of system landscapes and integration in existing system landscapes
Technical implementation and customizing
Design and execution of functional and technical tests
End User trainings
Migration and legacy data transfer to SAP FAM
Process optimization
Going live and support of standard operations
Your ponturo contact: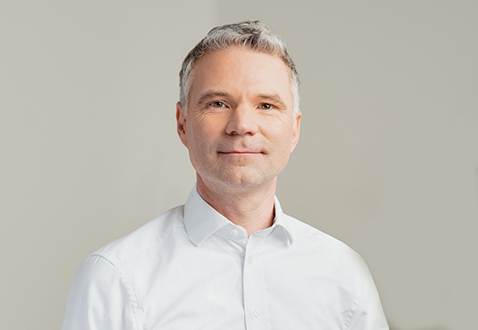 Peter Meyer
Partner, CC Core Solutions